Base:
1 cup butter or margarine, cut in chunks
2 cups flour
1/2 cup sugar

Topping:
4 eggs
1/4 to 1/3 cup lemon juice (preferably fresh, but bottled is also fine)
2 cups sugar
1/4 cup flour
1 tsp baking powder
Preheat oven to 350 F.
For base: Process base ingredients on the Steel Blade of a food processor until crumbly, about 20 seconds. Press into sprayed 9 x 13-inch baking pan. Bake for 18 to 20 minutes, until golden.
For topping: Process topping ingredients until blended, about 10 seconds. Pour over base. Bake 25 to 30 minutes longer, until golden. Cut into squares when cool.
Freezes well.
This recipe is featured in these books & articles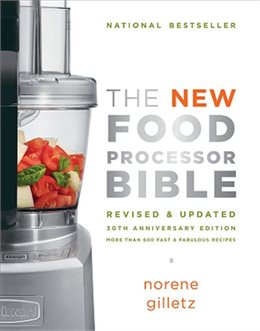 The New Food Processor Bible
Share this recipe on: