With Simple Elegance
Welcome to the new Gourmania website!
Photo credit: Courtesy of Abe Worno - www.abeworno.com
Sweet Delights
View our delectable dessert recipes for sweet ideas.
Photo credit: Courtesy of Abe Worno - www.abeworno.com
Recipes for All Occasions
Norene's cookbooks cater to all occasions, and tastes.
Photo credit: Courtesy of Abe Worno - eyecandyto.com
Matriarch of Kosher Cooking
Norene's amazing recipes for classic Jewish cooking and baking inspire.
Photo credit: Courtesy of Abe Worno - www.abeworno.com
Food that's good for you should taste good!
Featured Cookbook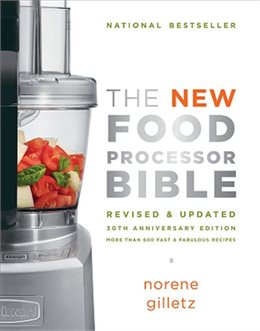 The New Food Processor Bible
The food processor is probably the best tool you can have to help you around the kitchen. It can speed up almost any dish you are preparing, and simplify those recipes you've been afraid to try. Pie crust? The New Food Processor Bible has the perfect dough ready to roll in less than five minutes. Makes perfect potato latkas in moments!
This cookbook promises to become dog-eared and food-stained within months. The recipes use readily available ingredients and are simple enough for the beginner and sophisticated enough for the well-seasoned cook. Packed with practical tips, a Daily Food Use Guide, and over 500 recipes, —from holiday dishes to those with an international flair—, this culinary bible is sure to have something to suit your taste.
What's Cooking
Listen to our new Podcast – Latke Love!
View our Podcasts
Favourite Holiday Recipes
Recipe Categories
Browse Videos