2 cups uncooked rice
1 to 2 Tbsp oil
1 pkg dry onion soup mix
3 Tbsp soy sauce
1 green or red bell pepper, halved
2 cups mushrooms
1 can water chestnuts
1 can sliced bamboo shoots
4 cups liquid (reserved juices from canned vegetables, plus cold water)
salt and freshly ground black pepper to taste.

Combine rice, oil, soup mix and soy sauce in a large sprayed casserole. Mix well.
Slicer: Slice pepper and mushrooms, using light pressure. Drain canned vegetables and reserve liquid. Slice water chestnuts, using firm pressure. Combine all ingredients in casserole and mix well.
Cover and bake in preheated 350F oven about 1 hour, or until all liquid is absorbed.
This recipe is featured in these books & articles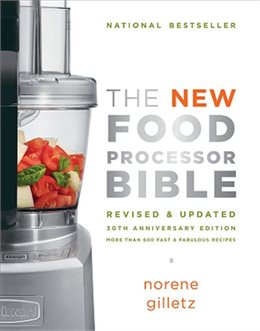 The New Food Processor Bible
Share this recipe on: