1/2 cup tub margarine
1/2 cup granulated sugar
1/2 cup brown sugar, packed
6 tbsp unsweetened cocoa powder
1 egg plus 1 egg white
1/2 tsp pur vanilla extract
1/2 cup flour
1/4 tsp baking powder
chocolate frosting or glaze (optional)
Pre-heat over in 350F.
Spray miniature muffin pans with nonstick spray.
Process margarine, sugars, cocoa, egg plus egg white and vanilla extract until well mixed, about 1 minute. Scrape down sides of bowl.
Add flour and baking powder; process with quick on/off pulses, just until blended. Do not overprocess.
Spoon batter into muffin pans, filling them three-quarters full. Fill any empty compartments half full with water.
Bake for 14 to 16 minutes; tops will spring back when lightly touched.
When cooled, frost or glaze (if desired).
Freezes well.
This recipe is featured in these books & articles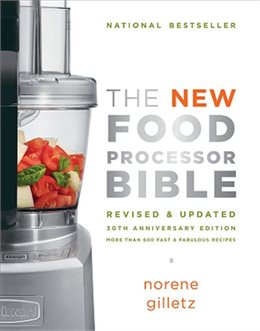 The New Food Processor Bible
Share this recipe on: